I found a post on the
ePandit Hindi blog
yesterday that appears to be a review of various systems for typing in Devanagari. I can't remotely read the post, and if someone would like to summarize it for me, I'd be grateful. But links know no linguistic bounds, so I was able to find
Bahara
, (which
Filmi Geek
had already told me about),
HindiWriter
, and
Bhasha
. I haven't had time to play with any of these, and I will be gob-smacked if any of them work on a Mac (and then I'll dance a merry jig).
I also thought I should let you know why I haven't been getting much Hindi done over the summer. My regular tutor was gone for the summer, studying in Jaipur, but I lined up a really good substitute. Or so I thought.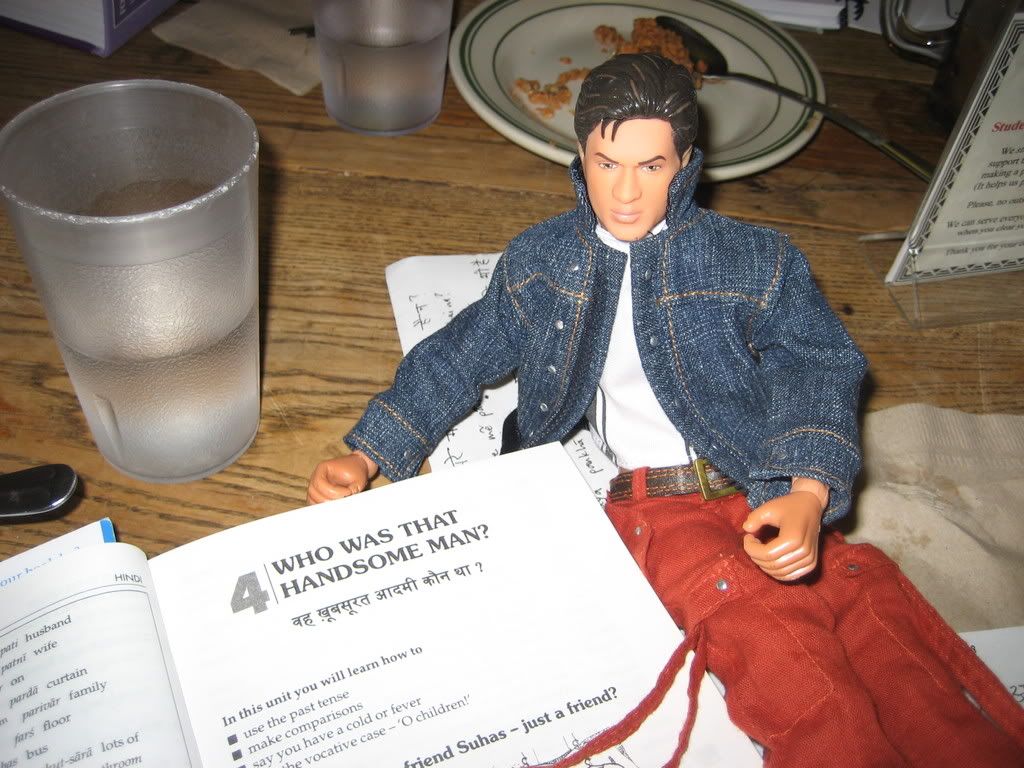 He may be a native speaker, but it turns out that he was really keen to use his English while in the US. He was also still feeling a little shy, and he was convinced that if he spoke in Hindi his low profile would be blown and throngs of screaming girls would ruin his vacation. And whenever I tried to crack the book, he insisted on turning it to this particular page, even though I'm only in chapter three....